Saturday, August 11th, 2012 | Uncategorized
The anti-authoritarian film festival presents fims @ 7:00 Pm on the Second Monday of each month.  This time we're screening two films.
State of Siege
In Uruguay in the early 1970s, an official of the US Agency for International Development (a group used as a front for training foreign police in counterinsurgency methods) is kidnapped by a group of urban guerillas. Using his interrogation as a backdrop, the film explores the often brutal consequences of the struggle between Uruguay's government and the leftist Tupamaro guerillas.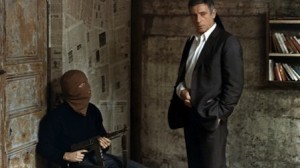 Z
The film presents a thinly fictionalized account of the events surrounding the assassination of democratic Greek politician Grigoris Lambrakis in 1963. With its satirical view of Greek politics, its dark sense of humor, and its downbeat ending, the film captures the outrage about the military dictatorship that ruled Greece when the film was made.