We hate selling stuff, but we gotta pay our rent, (at least until someone gives us a house). So why don't you drop on by and buy our shit. We're currently offering the following items for sale.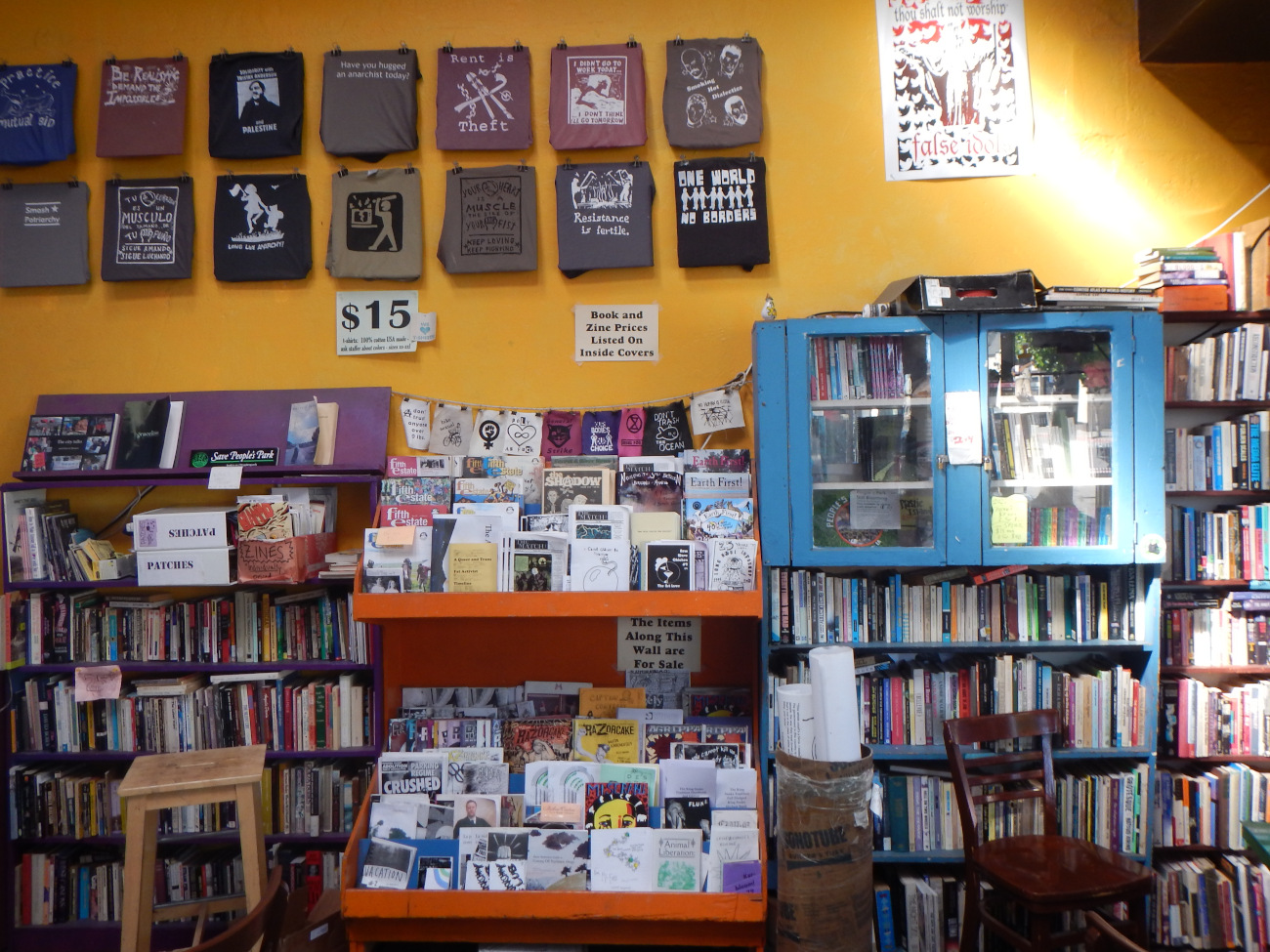 The Slingshot Organizer in a variety of colors in both large and pocket size, ($7 and $15) – come see where its made and meet the folks behind it!
Custom designed, hand-printed, 100% cotton, sweatshop free, T-shirts* ($15)
Large and small custom designed, hand printed patches. ($1 and 5.00)
Custom designed buttons, ($1 apiece or 6 buttons for $5)
Zines (prices vary)
New Books (prices vary)
Used Books (mostly between $.25 and $1.00)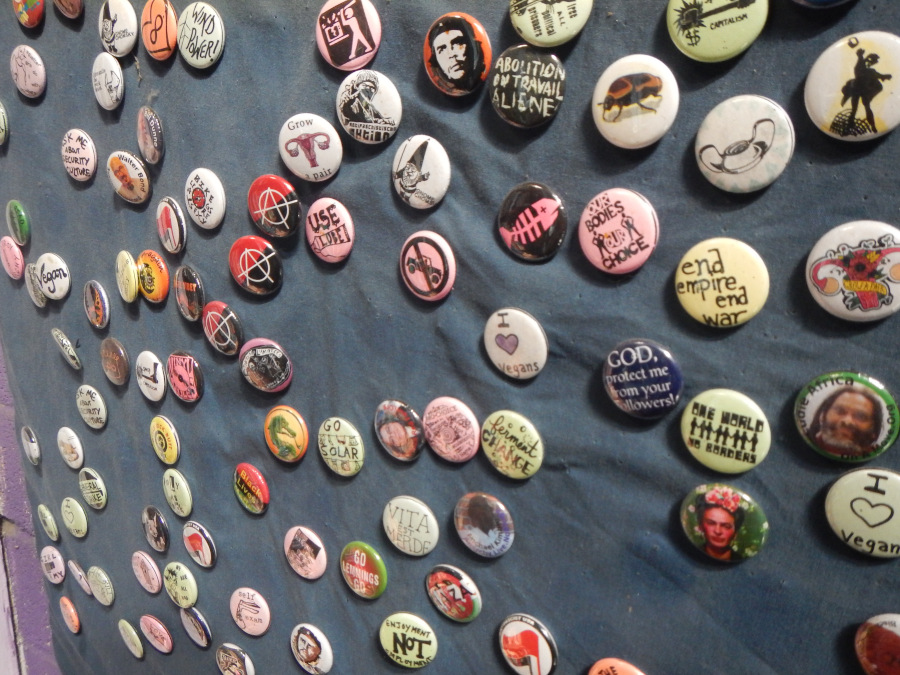 You can buy some of this stuff online at our website at whoop distro but you'll have a much better selection and a lot more fun if you come by the Infoshop and check us out during regular hours.
*we are not responsible for bosses who don't like the shirts