Berkeley Radical Resource Center & Community Space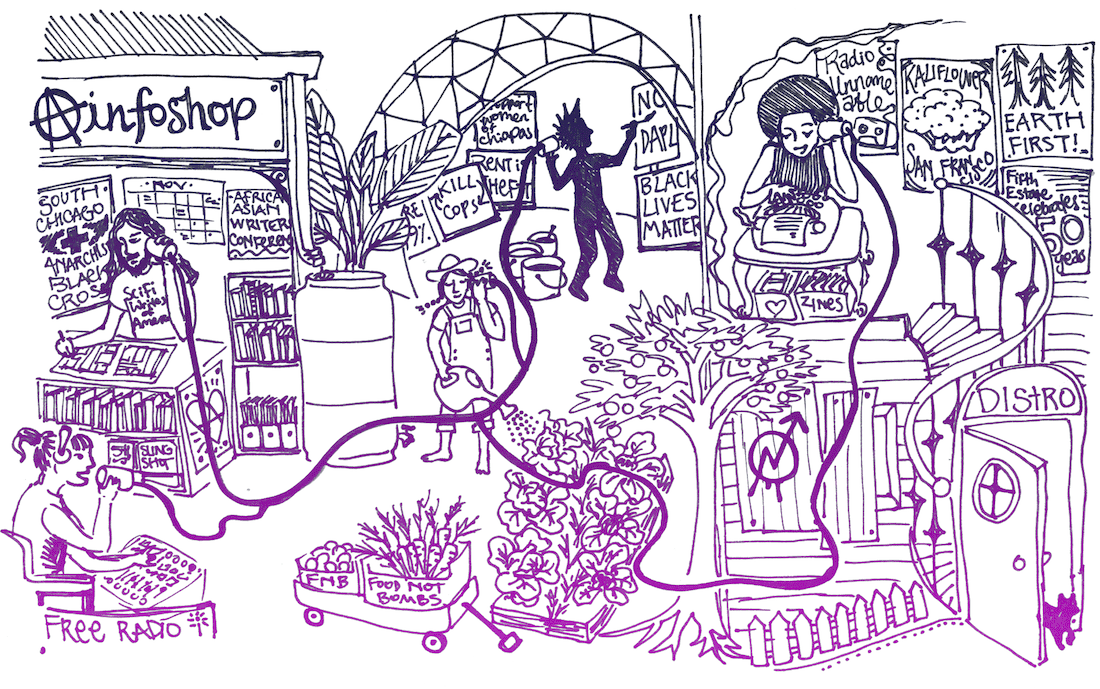 The Long Haul is a community center where we can bring radical projects and ideas to life…
Infoshop Hours – updated December, 2023

6-9pm …. Wednesday through Sunday

Holiday hours may vary… ¡call 510-540-0751 around 6:30 to ensure we are open that night!
Our friend and long-time infoshop staffer Glenn has died. R.I.P. We miss you Glenn!
We are located at 3124 Shattuck Ave in south Berkeley — just 3 blocks east of Ashby BART. For 28+ years the infoshop has been welcoming the public to browse our library, hang out, have a sip of water or coffee, and meet new people. Come say hi!
Latest News and Events
Hedboggle, Folded Words, Zane (S.B.) and Ryan Ebaugh

Anarchist library soon flooded with experimental music! Saturday, October 7th, 2023 @ 8PMLong Haul Infoshop3124 Shattuck Ave, Berkeley

Live Music & Spoken Word

Monday July 10th at 7pm3124 Shattuck Ave. Berkeley live music and spoken word from: Adam GnadeLora Mathis, with noise accompaniment by Matty Terrones of Neutral …

Read more

FREE INK DAY!

Join us on Saturday July 22, 2023 for a "FREE INK DAY" of free anti-capitalist poster printing and other activities at Long Haul Infoshop. Come …

Read more